Thomas Achaval and Tobias Sodi in LOVE ADDICTION
For this session we have some enticing Kristen Bjorn gay sex just for you. The two guys here are very tender to each other and the wanted to try out some very kinky stuff. One of them like to have hot candle was drip on his naked body and his partner was happy to oblige. Thomas and Tobias really love to spice things up between them and they are doing a hell of a job in this scenes. The two wanted an escape from their routine so they went at a cabana next to the city for the weekend. After they served their delicious dinner they sent the personal home for the rest of the night. While Thomas went upstairs to change Tobias brought some candles and a white sheet in the middle of the living room. Thomas knew what was going to happen once he saw what Tobias prepared for him. So they started with some passionate kissing and then things got hotter and hotter. The guys started undressing each other and after sucking each other's cock they continued with a rough hammering session. Watch their gay sex session right now, you wont regret it.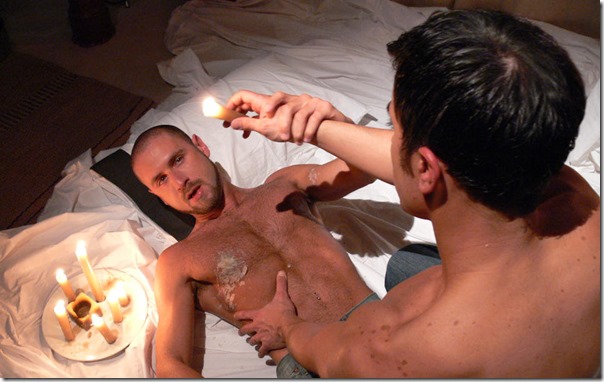 See these two offering each other some pain with hot wax!