Kristen Bjorn THICK AS THIEVES
In the dark and dangerous underworld of art thieves, there is more than just honor. Today's Kristen Bjorn update brings you this horny pack of art thieves getting down and dirty in the art museum that they were suppose to rob. Suffice to say they had their fun until the next morning the owner found his paintings missing and the whole place covered in jizz. Well when you need money you're willing to do about anything to get, but these guys took it to the next level with their next stunt. the five of them met and decided to rob a house next to their place and steel all the valuable painting their could find. They made their plan and when they saw the owner leave they made it thru the alarm system and got into the house. But they just couldn't keep in their pants by the end of the evening because once two of them started making out the rest followed them. And this is how the perfect robbery became a KristenBjorn gay sex orgy. These two started sucking and fucking each other all other the place and by sunrise the house and all the paintings were covered with nasty jizz and know become useless for them. So they left the house and left the owner their creamy surprise all over his house. Enjoy it!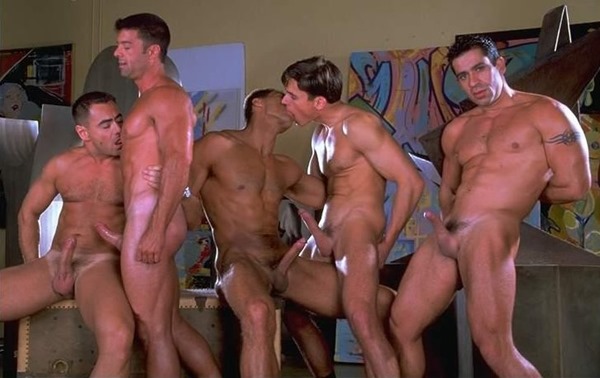 See these gays fucking and joking around till they all cum!