In this update Kristen Bjorn takes a trip to the ever sunny and warm Greece to show you how these two horny studs like to spend their free time. So watch them plant down a mattress and see them as they waste no time in getting straight to the hard core fucking. I just love how friendly people are when you visit their country. Our hunk needed some indication and asked one of the native. He was so kind that he offered to take him there and and give him a tour of the place as well. We kind of thought that he was hitting on our guys and we weren't wrong at all. After they finished their visits around the town the friendly native invited him to spend the night at his place. Of course they had to share the room and in the middle of the night the night he just couldn't keep in his pants and started touching him. Then the inevitable happened and they ended up fucking until the morning.
Until next time enjoy yourselves and don't forget to come back soon for more.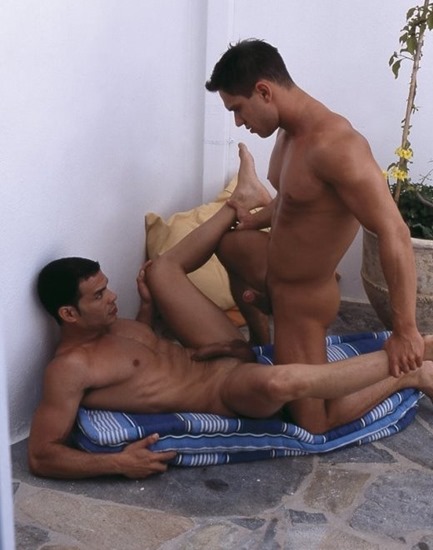 See these incredible sexy studs having sex in exotic locations!